Reliable Door Lock Installation in Belleville, IL
As a property owner, it is your responsibility to secure your building with reliable locks. This doesn't mean you have to go out to buy some parts or pull out some tools. Fortunately for residents in Belleville, there is a professional locksmith company that provides door lock installation, lock replacement, and lock repair services. Top St. Louis Locksmith is proud to offer these services for residential locks as well as commercial locks. Call Top St. Louis Locksmith now to speak with a live representative. We can schedule a convenient appointment or arrange an urgent lock change or lock repair in Belleville today. Remember to explore our website to find applicable discounts and coupons and ask our representative about ongoing promotional offers.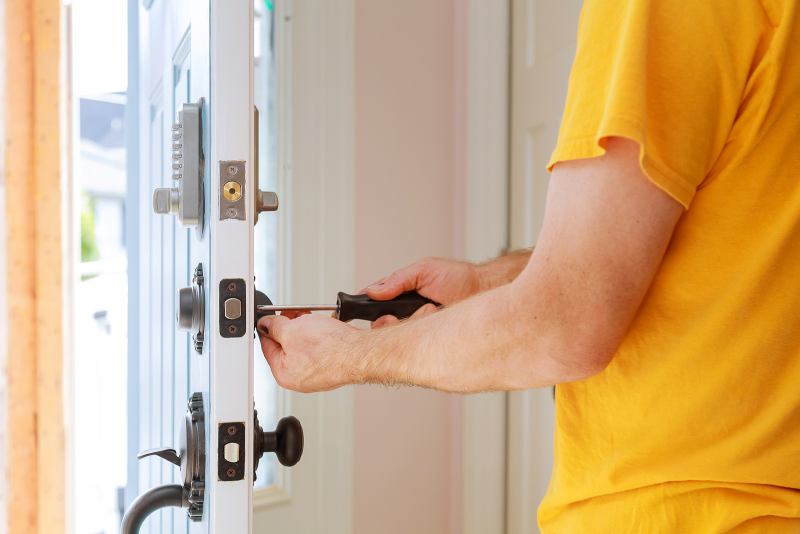 Leave the Lock Installation to the Pros
There are many online guides on how to install locks, and a lock installation is not too complicated. If you have the tools, parts, a reliable guide, and faith in your skill, then give it a shot! However, if you want to enjoy a true peace of mind, then leave your lock installation in Belleville to the professionals. This way, you can spend your time on what you do best, and what you love to do. Our experienced and regularly trained locksmiths are thoroughly equipped to get the job done in no time. Ready to rest assured at nights? Call Top St. Louis Locksmith to have your locks installed by a time-tested professional.
When to Replace Locks
There are a few reasons why you might want to replace your locks. The most obvious reason is if the lock is broken. Are you sticking the key in the lock and turning it to no avail? Sometimes a new key can help. Usually, and especially if the lock is old, you will be better off replacing the lock. You might also want to replace your locks if you want to upgrade. Smart locks, keyless locks, and other modern locks offer many features such as remote control, access control, entry logs, and more. If you want to upgrade your business or home security, then consider a lock replacement in Belleville. Our friendly representatives are happy to guide you through your options and schedule a convenient appointment.
When to Change the Locks
Replacing the locks and changing the locks are two different things. A lock replacement involves removing the old lock and installing a new one. A lock change, meanwhile, simply reconfigures the existing lock so that it requires a new key to work. As you can imagine, a lock replacement is much more time-consuming and costly than a lock change.
A lock change won't help much with a damaged or broken lock, but it is a great option for the following scenarios:
You've moved into a new building
A tenant or roommate moved out
You have lost your keys
It's been a while since your last lock change
Call Top St. Louis Locksmith to learn more about your options when it comes to your residential locks or commercial locks. Our courteous representatives are happy to schedule an on-site visit or arrange an urgent lock repair today.