Key Fob Programming
Did you wake up this morning ready to take the kids to school or head to an important business meeting? Only, when you got to the garage, your car keys refused to work? No one wants to start their day out with this kind of trouble, but unfortunately, it is more common than you want to know. If you need professional key fob programming in St. Louis, MO, then it's important to hire a dependable local locksmith who can get you back on the road safely, quickly, and affordably. At Top St. Louis Locksmith, we provide premium commercial, residential and automotive lock and key services, including new key fobs and key fob programming in St. Louis. If you've been searching Google for "key fob programmers near me" or "key fob programmers in Saint Louis," then call our crew and get the quality help you need right away.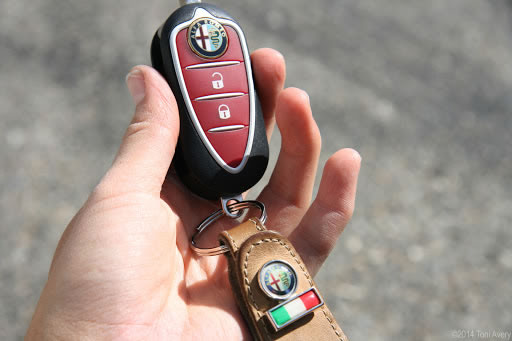 Are Your Car Keys Damaged or Dysfunctional?
Dealing with damaged car keys doesn't have to be the end of your adventurous weekend or evening plans. In the past, such an event could put a damper on your schedule. Drivers frequently had to call a car dealership to get their keys fixed, which could leave them stranded or driving a rental for several days. Today's locksmiths have access to mobile devices and equipment that can help our program and even create new car keys on the spot - so you can stay where you are and get fast assistance without wrecking your entire day.
What Should Drivers Do If They Need New Key Fobs?
There are many possible reasons why your key fob isn't working. Your battery might be dead. Exposure to moisture or physical damage may have caused it to stop functioning. Or, it's possible that a combination of time and normal wear and tear has taken its toll. Either way, we can provide you with key fob programming or a new set of car keys, so you can be back on the road and ready for your next move.
Benefits of Hiring a Mobile Locksmith for St. Louis Key Fob Programming Services
Hiring mobile locksmiths for your car key programming means that you can save a lot of time and money. Alternatives may require a lot of inconvenient problems, like tow truck fees, dealership prices, long lobby waits, and a very large headache. Instead, call the professionals at Top St. Louis Locksmith. We will come to your exact location, program your key fob, and have you back to normal in no time flat.
Do You Need Reliable Key Fob Programming in St Louis, MO? Call Our Team Today
Are you still looking online for "key fob programmers near me"? Then your search for qualified key fob programmers in Saint Louis can come to an end. The mobile technicians at Top St. Louis Locksmith are here to help you get back behind the wheel as fast as possible. Contact our office to learn more about our St. Louis key fob programming services or to schedule an upcoming appointment.